.
Welcome to the new Rides R Us website. I am Carole Floyd, the owner of Rides R Us, Inc. We are a private shuttle service that provides door to door transportation for children to and from schools in the Garland, Sachse and Wylie school districts.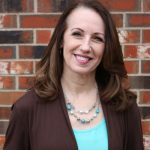 Our mission is to meet the needs of today's busy families by providing safe, dependable transportation and a positive environment for their children to travel to and from school to their home or day care. We provide the assurance that your child will be on time to school, not left at school during unsupervised hours and delivered safely to your front door, where we will wait for them to enter before leaving .
We also desire to build up and encourage each child while they are with us by letting them know how valuable, special and unique they are.
Most of the pertinent information needed to answer your questions concerning our service should be here. 
.